Enterprise Causeway
Unit 13
17 Sandel Village
Knocklynn Road
Coleraine
BT52 1WW
Telephone: 028 70358899
Or please fill out the form below if you have any questions.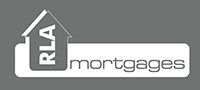 Enterprise Causeway
Unit 13
17 Sandel Village
Knocklynn Road
Coleraine
BT52 1WW
028 703 58899
Important Information
We will charge a broker fee of between £0 and £500 payable on application. The amount we will charge is dependant on the amount of research and administration that is required.
YOUR HOME MAY BE REPOSSESSED IF YOU DO NOT KEEP UP REPAYMENTS ON YOUR MORTGAGE.
Richard Mairs trading as RLA Mortgages is an Appointed Representative of PRIMIS Mortgage Network. PRIMIS Mortgage Network is a trading name of First Complete Ltd which is authorised and regulated by the Financial Conduct Authority for mortgages, protection insurance and general insurance products.
This website is intended for people over 18 years of age who are resident in the UK only. The website and the information contained therein should not be regarded as an offer or solicitation to conduct business in any jurisdiction other than the UK. These pages provide generic information about various aspects of financial services advice that we provide. We hope they are helpful to you but they do not on their own add up to recommendations and we cannot take responsibility for anything you do in reliance on them without further discussion with us. Please do not make a decision based upon the information contained within these pages alone. Contact us for further advice to enable you to make an informed decision based upon your individual circumstances.